Orthopedic Conditions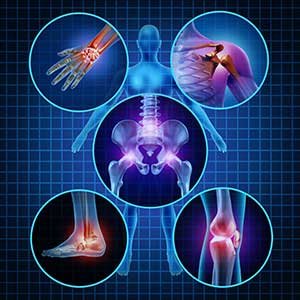 Otherwise known as physical therapy dealing with sprains and strains of the joints and muscles.Physical therapists are the musculoskeletal/orthopedic/sports injury experts of the medical world.  We have an in depth understanding of how the muscles, joints, and connective tissue system works together in an integrated way.  When something goes awry, that leads to pain and limitations in your activities.  While addressing your pains and concerns, our primary focus will be restoring your ability to return to the things you love. We have extensive experience and have formed lasting relationships with physicians in the area to create a team of experts who surround you and are all working to get you back to the life you love.
These orthopedic injuries mostly occur from trauma such as a fall or repeated wear and tear over time. We treat injuries from athletes to the elderly for these conditions and are well trained at handling of different populations and skill levels. Quincy Physical Therapy specializes in rehabilitation of injuries to limbs and connective parts of the body. 
Sports Rehabilitation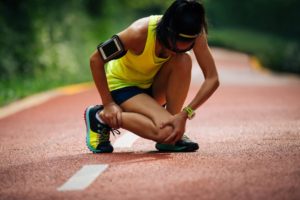 Whether you're an elite marathoner or a 10- minute miler, a major league pitcher or a weekend warrior, Quincy Physical Therapy treats all types—and all levels—of athletes with the same exceptional level of care.
We understand how hard it is for athletes to stay on the sidelines. That's why our physical therapists focus on getting you back to your sport faster,  but in a way that ensures your injury won't  return.
Once we determine the cause of your injury or pain, we use a comprehensive and aggressive biomechanical approach to restore full joint mobility and strength. Because the body is a "kinematic chain," it's critical to consider all of the joints around your injury—including wrists, elbows, shoulders, hips, knees and ankles. By rehabilitating you from the "ground up," your physical therapy will be more effective in the long run.
Common Injuries/Conditions We Treat
At Quincy Physical Therapy, no matter what you are recovering from, the key part of rehab is tailoring it to YOU. We want you to go back to the sport or activity you want to do, performing at a high level with a decreased risk for injury. Whether it is a high level sport or friendly pick up, we will make sure to have you ready to perform again in a fun and challenging environment.
If you have one of these injuries and would like to learn more before coming into Quincy Physical Therapy, give us a call at 617-481-2000 and ask to speak to a therapist regarding your symptoms or condition. You can also schedule a discovery session to learn more in person as well without committing to starting therapy.
Follow Quincy Physical Therapy on Facebook, LinkedIn, and Instagram!